Ride Control Components for 2018 Cadillac CTS
No.
Part # / Description
/ Price
Price
Active Suspension Control Module
Module
Elek position module. CTS. Chassis control, chassis control. This part requires programming and/or special setup procedures GM Service Information describes the procedures and special tools needed to ensure proper operation in the vehicle Helps control the ...
Liftgate Release Switch
Module
XTS. 2013-17. Headlamp control, type 2. Allows user to release and open the lift / end gate This GM Genuine Part is designed, engineered, and tested to rigorous standards and is backed by General Motors Collision parts are designed to help promote proper and safe repair
Head Lamp Control Module
Module
CTS. XTS. Auto leveling. Headlamp control, type 1. This part requires programming and/or special setup procedures GM Service Information describes the procedures and special tools needed to ensure proper operation in the vehicle Helps to control the opening and closing of your vehicle's headlamps This GM Genuine Part is designed, engineered, and tested to rigorous standards and is backed by General Motors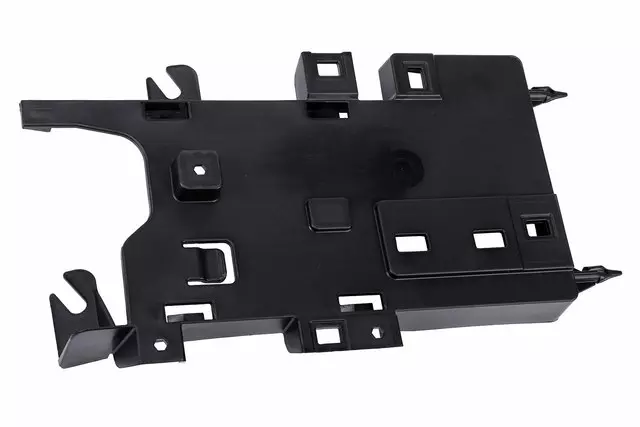 Chassis Control Module Bracket
Mount Bracket
Without CTS V. Chassis cntrl module. This GM Genuine Part is designed, engineered, and tested to rigorous standards and is backed by General Motors
Front Driver Side Head Lamp Leveling Position Sensor
Front Sensor, Left
ATS. Left. CTS-v. Rwd. Without awd. With premium model. Without auto headlamp level. Helps determine if your vehicle is tilted forward or back and adjusts your vehicle's headlamp beam accordingly for added visibility This GM Genuine Part is designed, engineered, and tested to rigorous standards and is backed by General Motors
Front Passenger Side Headlamp Leveling Position Sensor
Front Sensor, Right
CTS. ATS. Right. Rwd. Without awd. This part requires programming and/or special setup procedures GM Service Information describes the procedures and special tools needed to ensure proper operation in the vehicle Measures the distance between your vehicle's chassis and body This GM Genuine Part is designed, engineered, and tested to rigorous standards and is backed by General Motors
Front Passenger Side Headlamp Leveling Position Sensor
Front Sensor, Right
CTS. Right. With awd. This part requires programming and/or special setup procedures GM Service Information describes the procedures and special tools needed to ensure proper operation in the vehicle Measures the distance between your vehicle's chassis and body This GM Genuine Part is designed, engineered, and tested to rigorous standards and is backed by General Motors
Front Driver Side Head Lamp Leveling Position Sensor
Front Sensor, Left
CTS. ATS. Left. With awd. This part requires programming and/or special setup procedures GM Service Information describes the procedures and special tools needed to ensure proper operation in the vehicle Helps determine if your vehicle is tilted forward or back and adjusts your vehicle's headlamp beam accordingly for added visibility This GM Genuine Part is designed, engineered, and tested to rigorous standards and is backed by General Motors
Not For Sale
Rear Driver Side Head Lamp Leveling Position Sensor
Rear Sensor
Left. CTS. ATS. Sedan,. Coupe,. Helps determine if your vehicle is tilted forward or back and adjusts your vehicle's headlamp beam accordingly for added visibility This GM Genuine Part is designed, engineered, and tested to rigorous standards and is backed by General Motors