Emission Components for 2006 Chevrolet Suburban 2500
No.
Part # / Description
/ Price
Price
Vapor Canister Bracket
1/2 ton. 5.3l. 6.0l. This GM Genuine Part is designed, engineered, and tested to rigorous standards and is backed by General Motors
Discontinued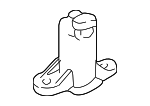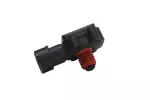 Heated Oxygen Sensor
Oxygen Sensor
All models. 6.0l. Front, 8.1L. All models. 8.1l. Right. All models. 4.8l. All models. 4.3l. Rear, 8.1l. Silverado, sierra. 5.3l. 6.0L, front of converter. Hummer H2. This part requires programming and/or special setup procedures GM Service Information desc ...
Heated Oxygen Sensor
Oxygen Sensor, Left
All models. 6.0l. Left. 3/4, 1 ton. Left. 1/2 ton. With crew cab pick-up. Rear of converter, 6.0l. This part requires programming and/or special setup procedures GM Service Information describes the procedures and special tools needed to ensure proper operation in the vehicle Detects oxygen content in the exhaust gases to help optimize emissions This GM Genuine Part is designed, engineered, and tested to rigorous standards and is backed by General Motors
Heated Oxygen Sensor
Oxygen Sensor, Right
This part requires programming and/or special setup procedures GM Service Information describes the procedures and special tools needed to ensure proper operation in the vehicle Detects oxygen content in the exhaust gases to help optimize emissions This GM Genuine Part is designed, engineered, and tested to rigorous standards and is backed by General Motors
Vapor Canister
Suburban, Yukon XL. 5.3l. Avalanche. 1/2 ton. 6.0l. Hummer H2. Escalade EXT, esv. Helps reduce harmful pollutants from entering the atmosphere Captures fuel vapors to be re-burned in the engine This GM Genuine Part is designed, engineered, and tested to rigorous standards and is backed by General Motors
Backordered
Backordered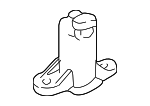 Vapor Canister Vent Solenoid
Vapor Canister Purge Solenoid
Without diesel. Location-Vapor Canister. Silverado, sierra. 3500. 3/4 ton. 3.5L, sedan. 2.2L. Hummer H2. 3.9L, sedan. Professional, premium aftermarket replacement This GM Genuine Part is designed, engineered, and tested to rigorous standards and is backed by General Motors Manufactured to meet expectations for fit, form, and function
Related Parts
Part # / Description
/ Price
Price
Vapor Canister
Suburban, Yukon XL. 3/4 ton. 8.1l. Escalade EXT, esv. 3/4 ton. Avalanche. 3/4 ton. Helps reduce harmful pollutants from entering the atmosphere
Captures fuel vapors to be re-burned in the engine
This GM Genuine Part is designed, engineered, and tested to rigorous standards and is backed by General Motors
Manifold Absolute Pressure Sensor Seal
1/2 ton. Canister & sensors. 3/4 ton. 5.3L. 2008-09. 2.4L. This GM Genuine Part is designed, engineered, and tested to rigorous standards and is backed by General Motors