No.
Part # / Description
/ Price
Price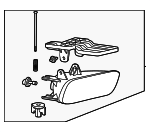 Front Fog Lamp
Fog Lamp Assembly, Left
Suburban, with z71 pkg. Chevrolet, with z71. Pontiac. Sunfire. 1991-96 coupe, round. 1995-02, 2000-02, without bracket. 2003-05. Helps illuminate the road surface during inclement weather This GM Genuine Part is designed, engineered, and tested to rigorous standards and is backed by General Motors
Discontinued
Discontinued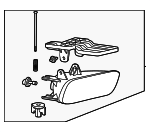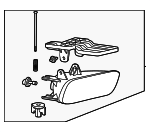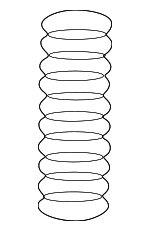 Fog Lamp Assembly Spring
Fog Lamp Assembly Spring, Right
Suburban. Yukon XL without denali. Gmc Yukon. Chevrolet, without SS. Without gxp. Cadillac Escalade. Oldsmobile. Chevrolet without z71.
Discontinued
Discontinued
Multi-Purpose Nut
Fog Lamp Assembly Nut, Left
This GM Genuine Part is designed, engineered, and tested to rigorous standards and is backed by General Motors
Fog Lamp Cover Retainer
Fog Lamp Assembly Retainer, Right
Helps align and secure your vehicle's fog lamp cover This GM Genuine Part is designed, engineered, and tested to rigorous standards and is backed by General Motors
Multi-Purpose Light Bulb
Bulb & Socket, Left
Provides illumination for visibility and convenience This GM Genuine Part is designed, engineered, and tested to rigorous standards and is backed by General Motors
Related Parts
Part # / Description
/ Price
Price